IGF-1 DES - Magnus - Bottle of 1mg
40$
Save: 7$ (17.5%)
IGF-1 DES is a peptide, an analog of the growth factor 1 of insulin available as a drug. It is different from other drugs because of its potency, the derivative of the reduction of human binding of [1-3] IGF-i to most IGF binding proteins, which modifies biological actions IGF-i. This protein is considered a high quality agent for research purposes and has been used in studies of cell growth, IGF receptors and IGF binding proteins.
Manufacturer: Magnus Pharmaceutical
Substance: Peptide
Appearance: Freeze-dried white powder
Packaging: Bottle of 1mg
Description
Reviews (1)
Warehouse Shipping 1
Accessories
How does IGF-1 DES work?
IGF-1 differs from IGF1 in the amount of amino acid that composes it. Its chain of only 67 amino acids (three of them have been split) potentiates its effects on the human body. IGF-1 is more biologically active, contributing to cell growth and tissue development along the body, including muscles, tendons and neurological effects of the building.
Results and benefits
The researchers observed a possible mental improvement produced by IGF-1 DES. It provided cognitive benefits to participants through excitatory synapses (allowing communication of a neuron to any other cell type) of the hippocampus (a part of the limbic system that involves short-term and long-term memory). memory term as well as spatial navigation). IGF-1 is beneficial for elderly patients, as a useful compound to support memory disorders such as Alzheimer's disease.
IGF-1 DES has been defined as a delicate chain due to its half-life of 20-30 minutes. Its effectiveness is remarkable in the specific injected zone, but it has no effects on overall growth. This is why it is necessary to identify the muscle groups near the target area of ​​application to achieve the best results.
During training, IGF-1 DES binds to receptors deformed by lactic acid to enhance tissue growth. This peptide has the ability to recover damaged tissue and muscle growth, which derives an improvement in physical performance. This feature may call the attention of athletes who are looking for a rapid development of their muscle.
IGF-1 can give rise to hypoglycemia (low blood glucose), which can cause symptoms such as hunger, sweating, tremors, weakness, clumsiness, difficulty speaking, confusion, loss of consciousness, seizures or even death.
Some patients with existing cancer have reported a link between the use of this peptide and the growth of cancerous tumor size, but this fact is not fully verified. IGF-1 does not cause cancer by itself; Nevertheless, vulnerable people should be aware of the possible consequences of using IGF-1 to avoid side effects.
Dosage
IGF-1 DES can be used several times a day at a dose of 50-150 mcg. To achieve effective results, it is necessary to take inconsistent doses to stimulate their growth. IGF-1 should be administered with the property at controlled doses, its effectiveness depends less on the large amounts supplied and more of the favorable response of each individual to this peptide.
---
Information: MAGNUS products are sent from Europe, separately from the rest of your order. The deadline for receipt is 5-7 working days.
Warehouse Shipping 1
---
Delivery with or without insurance:
29 € = $ 33
+ Option 2 "Guarantee" The warranty protects you against breakage, loss or seizure of your package in customs. It represents only 10% of the total of your order.
Delivery delay :
After our confirmation of your payment, the receipt time vary from from 5 to 18 days:
Shipping: 2 - 3 days (excluding weekends) after validation of your payment.
Transit time: 3 - 15 days.
Sending the tracking code: 2 - 5 days after shipping the package.
---
Available countries:
Shipping all over the world except in Canada, Australia, United Arab Emirates, Saudi Arabia, Latin America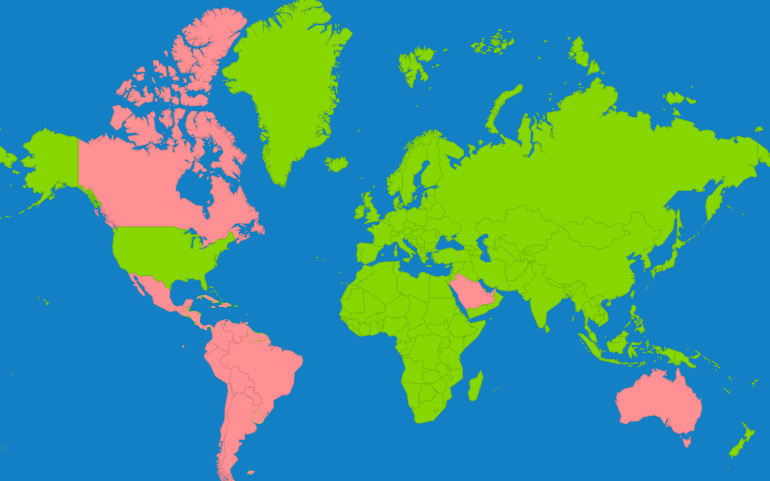 ---
Fast and secure shipping:
We pay particular attention to the packaging and delivery of all your products. Each expedition is treated with the utmost care. All our products are reconditioned under vacuum to ensure protection, sterility and above all unparalleled discretion. We ship the products with their original packaging and instructions.
---
Postal tracking number
(tracking number)

:

We send you your tracking number immediately after sending your package and you can track your package via the carrier's website (we send you all the information by email with your tracking number).
injection accessories HGH and Peptides