Do peptides really have no side effects?
For some time, peptides have entered the world of bodybuilding. Its users praise their effects on the development of their muscles, their PTO and for their quality dry. Peptides are even recommended for women in general and for men over 50 years old, replacing the Anabolic Steroids.


Indeed, their action would be much softer for the body and without the virilizing effects (appearance and densification of the pilosity, deep voice ...) if known Anabolic Steroids. Furthermore, Peptides are not suppressivewhich means that during the course of treatment and even after that, you keep the production of your natural testosterone intact. More than essential element for those who do not want to be affected in their manhood!
Peptides therefore appear as the miracle alternative to steroids! Finally sports supplements to shape his body without having to suffer fromharmful effects. But even if their action remains more tolerable for the body, you still have to use them appropriately for your goals (achievable of course!).
Let's remember, as an aside, that an anabolic steroid treatment is not synonymous with adverse effects if it is framed and accompanied by the necessary protections and the post-recovery cure. So with peptides, you will not need to protection or stimulus, as they are not suppressive. However, a certain protocol must be respected, so as not to appear some inconvenience.
Side effects of rare but possible peptides:
The goal of a peptide cure is to either facilitate production of Growth Hormone (GH) deficiency naturalto amplify this production. The rare and reversible side effects will therefore be in the endocrine sphere.
Among the possible undesirable effects, we can meet:
A feeling tired
A increase in blood pressure
The presence of fluid in the tissues
Pain in the wrist, synonymous with Tunnel syndrome
Difficulty falling asleep, possibility of insomnia
Stitches in the joints
Pain in the muscles
Carpal tunnel syndrome, symbolized by tingling and numbness in the hand and wrist, accompanied by muscle weakness
A resistance increased insulin
The appearance of 2 type diabetes
edema when the injection is poorly made and does not comply with hygiene measures
Then, some side effects are specific to certain peptides, and again, they remain extremely rare and reversible.
Le CJC-1295 can stimulate the secretion of cortisol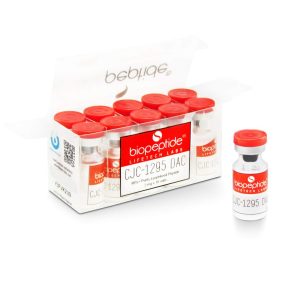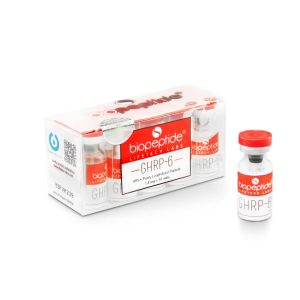 Le Melanotan 2 may cause depression, nausea, panic attacks, redness. Taken at too high a dose, it will cause an extremely dark skin tan.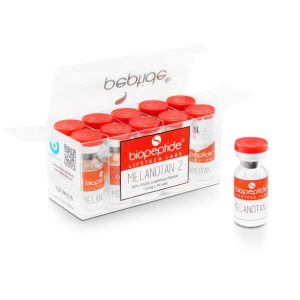 Prevent side effects of peptides:
In order to leave no room for possible side effects, following a course of peptides, here are some recommendations:
Before starting a peptide cure, call a medical coach, specialized in this kind of treatment. He alone will be able to direct you to the peptide that best meets your objectives.
Follow the instructions given by your coach, during the whole cure.
Make sure you the origin and authenticity of your products. Currently, the best products come from Thailand and India since they are made by real laboratories and subjected to many tests. They also respect the hygiene measures during manufacture. Do not hesitate to make an authenticity test on the sites of the brand's laboratories. But be careful, do not turn especially to the black market, which will sell you cheaper, but toxic products. No need to put your life in danger.
Respect the recommended dosage, the duration of the treatment as well as the injection times.
Pay attention to Drugs interactions or association with other sports supplements. Before you begin, tell your coach, all treatments followed and any health problems.
Respect the rules of storage of your products: in a dry place, protected from moisture, at -20 degrees. In these conditions, you can keep them for several years. Once reconstituted, the products keep in the refrigerator until they are used for several months.
See to reconstitute your peptides with bacteriostatic water or sterile water to ensure the purity of the product. You will need 2.5ml of water for one vial of 5ml and 1 ml for vials of 2ml.
Respect hygiene measures for injection Wash your hands before you start, put a cotton pad soaked in alcohol on the area to be stuck, and another cotton pad on the rubber of the vial stopper. Take your syringe, introduce air inside. Then take the vial. Flip it over and prick with your syringe in the middle of the rubber. Inject the air into the vial. Then take the product. Pinch the skin and quickly prick the area. The product should then be administered slowly. Then remove the needle and place a cotton pad on the injection area.
Here you are now warned about the precautions to take before and during a course of peptides to avoid possible side effects. With these attentions, you will be able to take full advantage of the beneficial effects that the peptides will bring to your body: nice firm and dry muscles, weight and strength, anti-aging effects and many more, allowing you to be at the height of your development.