Biopeptide Peptide 176-191 Fragment - Lifetech-Labs (2 Warehouse) -90% CLEARANCE Expires 30 / 08 / 2019
239$
Save: 215$ (90%)
The range of Peptides Biopeptide is developed according to high quality standards. The advanced technology Lifetech Labs allows to obtain a 176-191 Fragment peptide with a high purity of 99.10%.
Description
Reviews (0)
Warehouse Shipping 2
Accessories
Molecule: Fragment 176-191
Purity: 99.10%
Laboratory: Lifetech Labs
Form: Subcutaneous Injection
Concentration: 1.8 mg / vial
Presentation: 10 vials of 1.8mg
Recommended dosage: 300 mcg 2 times daily (before breakfast and before bedtime)
Dilution: Use 2 ml sterilized water
Doses per vial: * 6 doses of 300 mcg (1 vial for 3 days)
Dose injection: 300 mcg = 0.33ml (33 units in insulin syringe)
Biopeptide Fragment 176-191 by Lifetech Labs is a fragment of an HGH peptide. It has been developed to isolate specific characteristics of fat loss with growth hormone. Its profile is ideal for athletes not seeking growth but maximum efficiency with losing body fat suitable for a dry program.
To optimize fat burning FRAGMENT 176-191 can be stacked with MOD-GRF (1-29), IGF-1 LR3, AICAR.
With it you will get:
An increase in lean body mass
An incredible decrease in body fat
An increase in the growth of bone tissue
Anti-aging effects (anti-aging peptide)
Tips Top steroids online:
To reconstitute the product before injection, you must inject sterilized water or bacteriostatic in the vial, wait a few minutes and inject the reconstituted product subcutaneously with an insulin syringe. - Guide: How to make your injection of HGH, peptide, EPO and HCG a success!
Use FRAGMENT 176-191 for a minumum of 3 months, not to exceed more than 6 months.
Make 2 daily injections of FRAGMENT 176-191, in the morning and evening (take 600mcg day).
Several peptides can be stacked simultaneously, possible mixed in the same syringe, to reduce the number of daily injections.
Subcutaneous injection, which means on the bulges or around the abdomen with an insulin syringe.
For best results, wait 2 hours after the injection to consume calories.
Hint:
Upon waking, directly inject HGH FRAGMENT 176-191.
Wait as long as possible after injection to have your first meal.
Calorie intake should be high in protein and low in carbohydrates and fat.
Do a cardio session in the 30 to 45 mins after injection to increase the fat burning effect.
Dosage per sporting level:
Le Dosage recommended by the brand is a dosage for the users who have never done cures.

Dosage recommended by the brand = normal dosage (600mcg / day).
Le Initial dosage is an assay for users who have already made cures of steroids, or peptides and or growth hormone.

Double dose = initiated dosing (1.2mg / day).
Le Pro elite dosage is a dosage for competitors and professionals.

Triple dose = pro elite dosage (1.8mg / day).
Tip: divide the injections throughout the day.
Product performance:
Strength:

Lean mass gain:

Loss of fat / water:

Wellness:

Energy:

Side effects:

Gain Conservation:

Warehouse Shipping 2
---
Delivery with or without insurance:
29 € = $ 33
+ Option 2 "Guarantee" The warranty protects you against breakage, loss or seizure of your package in customs. It represents only 10% of the total of your order.
Delivery delay :
After our confirmation of your payment, the receipt time vary from from 6 to 16 days:
Shipment of the parcel: under 24 hours (except week-end) after validation of your payment.
Transit time: 5 - 15 days.
Sending the tracking code: 2 - 3 days after shipping the package.
---
Available countries:
Shipping all over the world except in Canada, Denmark, Brazil, United Arab Emirates, Saudi Arabia.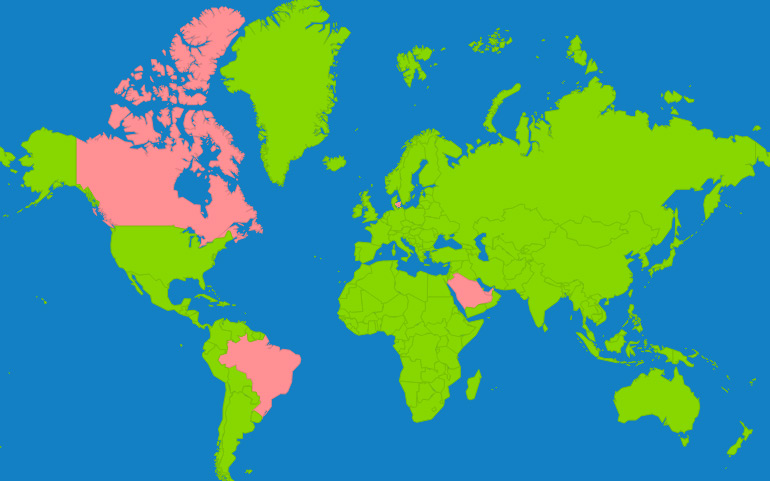 ---
Fast and secure shipping:
We pay particular attention to the packaging and delivery of all your products. Each expedition is treated with the utmost care. All our products are reconditioned under vacuum to ensure protection, sterility and above all unparalleled discretion. We ship the products with their original packaging and instructions.
---
Postal tracking number
(tracking number)

:

We send you your tracking number immediately after sending your package and you can track your package via the carrier's website (we send you all the information by email with your tracking number).
injection accessories HGH and Peptides