Biosynergy Anti-Aging Peptide Blend Pack 3 months
From : 423$
Save: 108$ (27.7%)
Biosynergy presents a Blend of IPAMORELIN and MODIFIED GRF (1-29) called CJC-1295. Anti-Aging is a special blend of peptides for well-being, slowing down aging, vitality, tone, strengthening of joints ...
Description
Reviews (6)
Warehouse Shipping 3
Accessories
The combination of Growth Hormone Releasing Peptide (GHRP) with a Growth Hormone Releasing Hormone (GHRH) acts to amplify the GH release with a synergistic effect.
Biosynergy designed the 'Anti-Aging which is a Blend of two peptides specifically designed for slow down aging, recovery, well-being and energy, muscle tone ... The Blend is mix of the peptide Ipamorelin and the peptide MODIFIED GRF (1-29) called CJC-1295 in one bottle.
Ipamorelin is a pentapeptide composed of five amino acids that causes significant growth hormone release by the anterior pituitary gland and has the dual effect of also suppressing somatostatin, a peptide hormone that inhibits the release of growth hormone.
Mod GRF 1-29 or GRF Mod 1-29 refers to a peptide analog of 29 GHRH amino acid and a modified variant of the shortest fully functional fragment. GRF 1-29 is also known as Sermorelin.
Mod GRF 1-29 increases the production of growth hormones and releases them into binders on the growth hormone receptors present in the cells of the anterior pituitary gland.
GRF 1-29 is part of 44 GHRH amino acids which are biologically active.
Anti-Aging will bring you:



Fat loss while maintaining lean muscle mass
Rejuvenation and strengthening of joints
Improving skin tone and hair quality
Improving well-being
Better recovery after exercise
Improved sleep
Neuronal protection
Better skin
Reduction of wrinkles
Faster healing time
Improved blood flow
Improved energy and tone
Better cholesterol levels
Rejuvenation
Top Steroids Online Tips:
ANTI-AGING elevates GH levels for a few hours after subcutaneous injection, and better results are achieved with two doses per day. ANTI-AGING has a synergistic effect when administered during a natural GH pulse and optimal periods for use are in the night before bedtime and upon waking.
Doses should be taken on empty stomach (3 hours or longer) for best results. Do not consume food between 15-30 minutes after the dose.
Preparation before injection:
Composition : 3 boxes of 10 Bottles - 2.1mg / bottle.
Peptides : Each vial of 2.1mg is composed of 1,5mg / vial of IPAMORELIN + 0,6mg / vial of MODIFIED GRF (1-29)
Dilution : 2ml use of bacteriostatic water
Frequency : 2 injections per day (before breakfast and before bedtime)
Cycle time with a box : 1 months
Cycle time recommended : minimum 3 months, maximum 6 months
Dose vial : 6 x 350 mcg (1 vial for 3 days)
Dose injection : 350 mcg (250 mcg Ipamorelin + 100 mcg Modified GRF (1-29))
Dose in your insulin syringe : = 350 to 0.33 mcg mL (33 units on insulin syringe)
Dosage per sporting level:
Le Dosage recommended by the brand is a dosage for the users who have never done cures.

Dosage recommended by the brand = normal dosage (700mcg / day).
Le Initial dosage is an assay for users who have already made cures of steroids, or peptides and or growth hormone.

Double dose = initiated dosing (1.4mg / day).
Product Performance
Vitality:

Anti-Aging:

Loss of fat / water:

Wellness:

Energy:

Side effects:

Gain Conservation:

Warehouse Shipping 3
---
Delivery with or without insurance:
29 € = $ 33
+ Option 2 "Guarantee" The warranty protects you against breakage, loss or seizure of your package in customs. It represents only 10% of the total of your order.
Delivery delay :
After our confirmation of your payment, the receipt time vary from from 6 to 10 days:
Shipment of the parcel: under 24 hours (except week-end) after validation of your payment.
Transit time: 5 - 9 days.
Sending the tracking code: 2 - 5 days after shipping the package.
---
Available countries:
Shipping all over the world.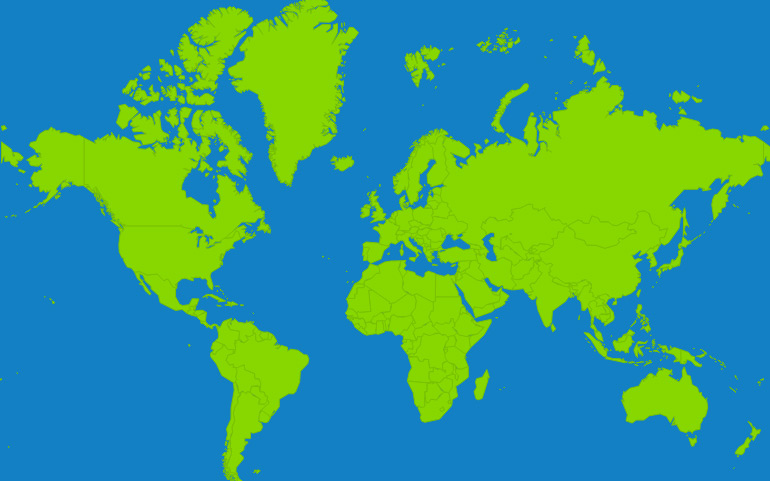 ---
Fast and secure shipping:
We pay particular attention to the packaging and delivery of all your products. Each expedition is treated with the utmost care. All our products are reconditioned under vacuum to ensure protection, sterility and above all unparalleled discretion. We ship the products with their original packaging and instructions.
---
Postal tracking number
(tracking number)

:

We send you your tracking number immediately after sending your package and you can track your package via the carrier's website (we send you all the information by email with your tracking number).
injection accessories HGH and Peptides