PCT Complex - Arcas - ATD Estrogen regulator 10mg + NAC Antioxidant 180mg + 6-BROMO Estrogen regulator 50mg - 90caps
70$
Save: 2$ (2.9%)
Complex is a powerful aromatase inhibitor and its systematic use allows the increase of the natural rate of testosterone in the body. The addition of N-acetylcysteine ​​helps to maintain the state of the body's system, including improving the functioning of the circulatory system and the liver.
Manufacturer: Arcas Nutrition,
Substance: ATD, NAC, 6-BROMO.
Packaging: 90 capsules.
Sold out
Description
Reviews (1)
Warehouse Shipping 1
Le PCT Complex is a dietary supplement containing arimistane (Androsta-3,5-diene-7,17-dione), N-acetyl-L-cysteine ​​(NAC) and 6-Bromo-androstane-3-17-dione.
Aromatase is a key enzyme that allows the conversion of androgens to estrogens, and aromatase inhibitors (AIs), as the name implies, reduce the activity of these changes.
Aromatase inhibitors are used by athletes to prevent the negative effects of anabolic steroids, such as gynecomastia, increased water retention or excessive growth of adipose tissue.
Arimistane
(Androsta-3,5 7,17-diene-dione)
is a metabolite of 7-Keto DHEA, which does not turn in the human body into testosterone or estrogen. Its action is very similar to the action of Aromasin, "suicide" inhibitor of aromatase. The application of Arimistane permanently inhibits and deactivates aromatase enzymes, which is related to a reduction of aromatase estrogen level in the body up to 85%. It has also been shown that its use can reduce cortisol levels and increase the amount of luteinizing hormone (LH), thereby increasing the level of testosterone in the body.
Thanks to its properties, arimistane has been in the sphere of interest for athletes and bodybuilders using anabolic steroids to control estrogen. Its proper use allows for effective elimination of side effects such as gynecomastia, water retention or bloating as well as preventing the increase of blood pressure. Its action is completely different from agents such as SERM (Nolvadex) that only block these symptoms.
NAC
(N-acetyl L-cysteine)
brings to the body system a sulfur amino acid, cysteine, essential for the synthesis of glutathione, a powerful antioxidant. The compound can also be used as a perfect antioxidant because it has neuroprotective properties. It affects the neurotransmissions of glutamate and dopamine in the brain. Some researchers classify the NAC as a nootropic agent because it is suspected of having a positive impact on the appropriate cognitive skills.
The main benefit of using NAC and a reason to use it in Complex PCT is the fact that it supports liver function and its regeneration during periods when you are using hepatocyte damaging agents.
Glutathione is one of the most important antioxidant factors in the human body system. In the liver, it acts as one of the main detoxicants. He is also involved in a variety of other functions, such as amino acid transport and coenzyme production. Glutathione is thought to promote positive nitrogen balance by facilitating protein synthesis. It increases the hydration of the cells, the muscle glycogen resources and the level of growth hormone. It reduces cortisol and lactic acid levels, accelerates fat reduction, supports immunity and relieves fatigue symptoms.
6-Bromo
(6-Bromo-androstane-3-17-dione)
is one of the most powerful anti-estrogen compounds ever produced. The enormous popularity of 6-Bromo is not surprising given its ability to significantly increase natural testosterone levels while normalizing estrogen levels.
By reducing the conversion of testosterone to estrogen, 6-Bromo can be used to increase natural levels of testosterone, during PCT for example. Alternatively, 6-Bromo is a natural testosterone booster in itself. 6-Bromo is also strongly recommended when using flavoring prohormones to significantly reduce the possibility of estrogen-related side effects such as fluid retention or gynecomastia.
Dosage:
2 to 4 capsules per day of Complex PCT Arcas Nutrition are necessary if you want to get the maximum effect with this product. The absorption of PCT Arcas Nutrition Complex is very easy, it can be taken with or without food. But for those with sensitive stomachs, they can take it with protein shake or a light meal.
Warehouse Shipping 1
---
Delivery with or without insurance:
29 € = $ 33
+ Option 2 "Guarantee" The warranty protects you against breakage, loss or seizure of your package in customs. It represents only 10% of the total of your order.
Delivery delay :
After our confirmation of your payment, the receipt time vary from from 5 to 18 days:
Shipping: 2 - 3 days (excluding weekends) after validation of your payment.
Transit time: 3 - 15 days.
Sending the tracking code: 2 - 5 days after shipping the package.
---
Available countries:
Shipping all over the world except in Canada, Australia, United Arab Emirates, Saudi Arabia, Latin America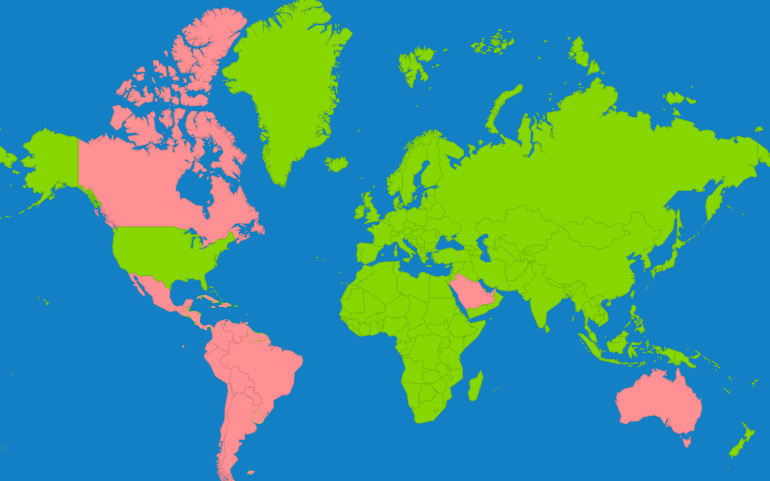 ---
Fast and secure shipping:
We pay particular attention to the packaging and delivery of all your products. Each expedition is treated with the utmost care. All our products are reconditioned under vacuum to ensure protection, sterility and above all unparalleled discretion. We ship the products with their original packaging and instructions.
---
Postal tracking number
(tracking number)

:

We send you your tracking number immediately after sending your package and you can track your package via the carrier's website (we send you all the information by email with your tracking number).