Pay by Paybis.com on the Internet with your Visa or MasterCard
Paybis.com then sends us the equivalent payment in bitcoins
Fast transaction and 100% anonymous
Minimum order of 70 € (or 70 $)
We offer you the 10 Paybis.com transfer fee
1. On Paybis.com, create a new account ou log if you already have an account.
If you don't have a Paybis.com account yet, you will need to pass the identity verification process to prove to Paybis.com that you are the owner of the credit card: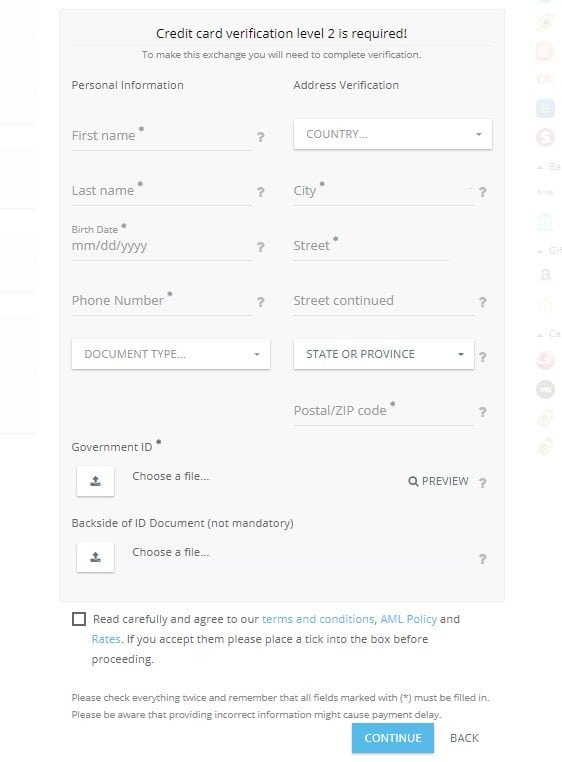 When registering, to make your payment, you will need to provide a photo or photocopy of ID.
Your data is confidential and Paybis.com will not disclose it, the goal is to fight against credit card fraud.
Place your order on Top-Steroids-Online.com
2. Then place your order on Top-Steroids-Online.com by choosing "Credit Card (Paybis.com)":
3. Then, on the order confirmation page, copy the unique Bitcoin address to your order, then pay this address to Paybis.
Pay on Paybis.com
4. On Paybis.com fill in your total order amount in USD in "Amount you receive" and click "Start Transaction":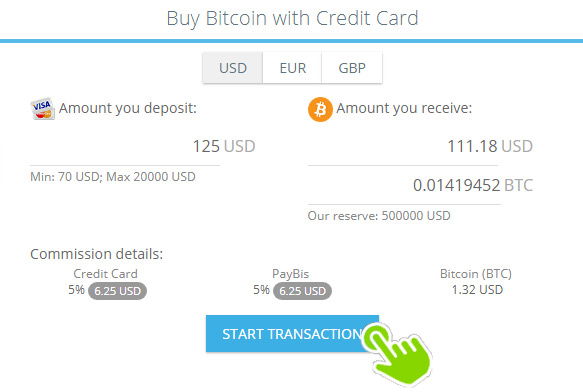 5. After clicking on "Start Transaction", if you have already verified your account with Paybis, you can paste the Bitcoin address we gave you on the order confirmation page, then click continue: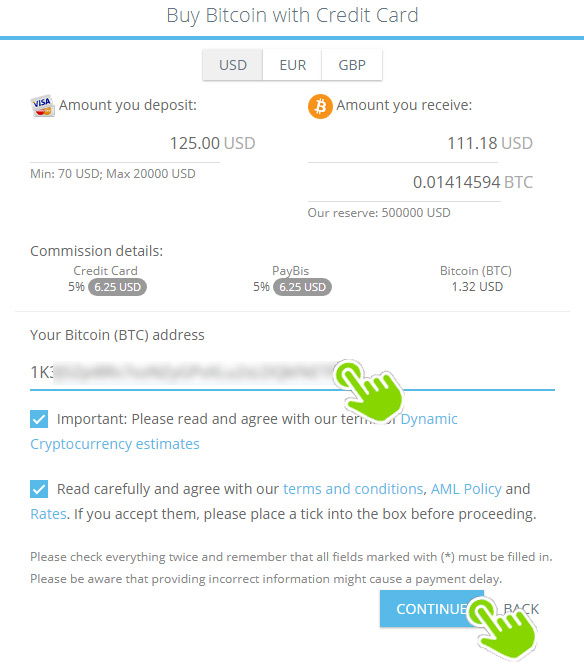 6. Once you have completed all the steps, Paybis.com will send us your Bitcoin payment in a few minutes.
7. We then automatically confirm your order under 24 hours (excluding weekends).
Upon receipt of your payment, we ship your order under 48H
Once your payment made on Paybis.com, no need to send us a confirmation form. We then ship your order under 48H on average.
Paybis payment validation is not instantaneous: it can take up to 12-24 hours before they validate your credit card payment and send us the BTC payment.
Your tracking number, to track the shipment of your package will be sent to you by email. This number is also available in your client space .
If you have a question, do not hesitate to contact our customer service who will be happy to answer all your questions.
FAQ
Paybis.com?
We choose Paybis.com as a partner because the payments are very fast (a few minutes) and confidential, compatible Master Card and Visa from 70 $ to 20000 $ per week.
Fewer costs: unlike Western-Union, payment by Credit Card generates 10% payment fees that we take in our charges.
Finally a real credit card payment on a steroid site!
How does it work?
You pay Paybis.com which then sends us Bitcoins on a unique address (wallet) which is specially created for each order.
In other words, Paybis.com acts as a converter from your currency to Bitcoin and then automatically sends the Bitcoins to us.
You pay Paybis by card, Paybis pays us in Bitcoins!
But I do not know Bitcoin?
You don't need to know what are Bitcoins or how it works
All Paybis.com asks you for is your unique payment code (our Bitcoin wallet) which will be given to you on the confirmation page after each order on our site.
You pay by Credit Card, it's simple!
Is it really anonymous?
Your bank statement will bear the simple mention "Simplex_Paybis payment / date and amount" : totally anonymous!
Note: for your first payment on Paybis.com, you will need to verify your identity with Paybis.com. This is a normal procedure for all credit card payment sites (top-steroids-online.com will never have your personal information)