Ever wanted to buy your anabolic steroids through PayPal, but the stores didn't allow you to?

This time is now over.
The power of PayPal at the speed of Xoom!
Xoom is a PayPal service that allows more than 250 million customers worldwide to make secure online transactions every day.

It is a force you can trust.
If you already have a PayPal account, you can start buying your anabolic steroids right now.
Note: Xoom transaction fees are $ 4.99.
How do I pay for my order with Xoom?
Xoom lets you send money quickly and easily today:
Step 1: You can log into your existing PayPal account. If you don't have one, you can easily create a Xoom account, starting with your name and email address.
Step 2: Simply enter the amount to send, the name of the beneficiary that we will tell you after your purchase and the country to which you are sending the money.

Can I pay from my mobile phone?
Obviously, we are in 2020! The Xoom app makes your payment even easier.
The Xoom mobile application is equipped with a biometric connection and has the technology Slide-to-Send
Ultra-simple.
Download the Xoo appm:

Step 1: Just open theApp Store ou Google Play.
Step 2: Download the free Xoom app.
Step 3: Start sending money directly from your mobile device.
How is payment by Xoom?
1. Choose the country or send the money: Ukraine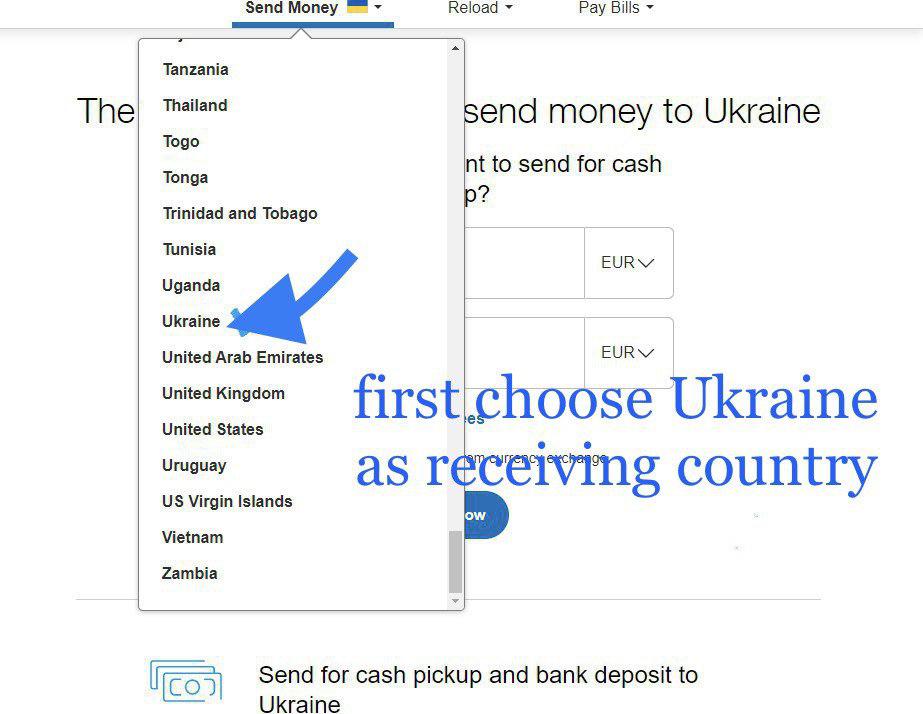 2. Put the amount of your order to pay: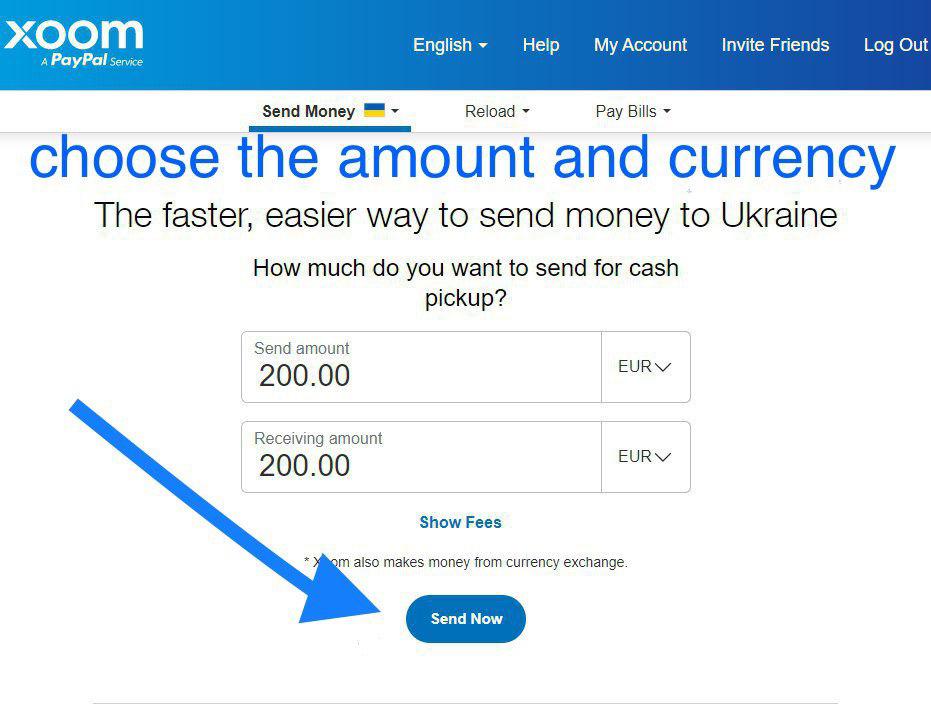 3. Click on the Continue button: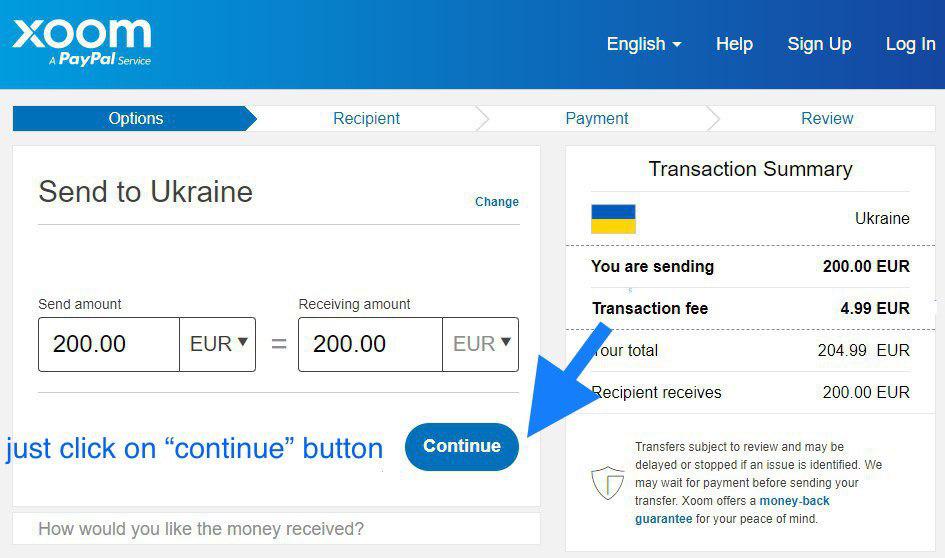 4. The locations where our beneficiary will withdraw the money are already OK by default, so please simply click on Continue: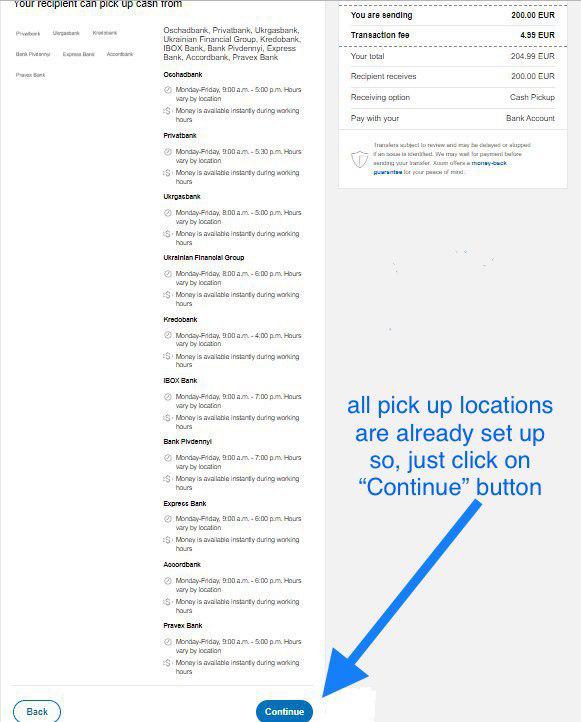 5. Put the payment information you had on the order confirmation page: First name, Last name, Address, City and Telephone (no need to put the email)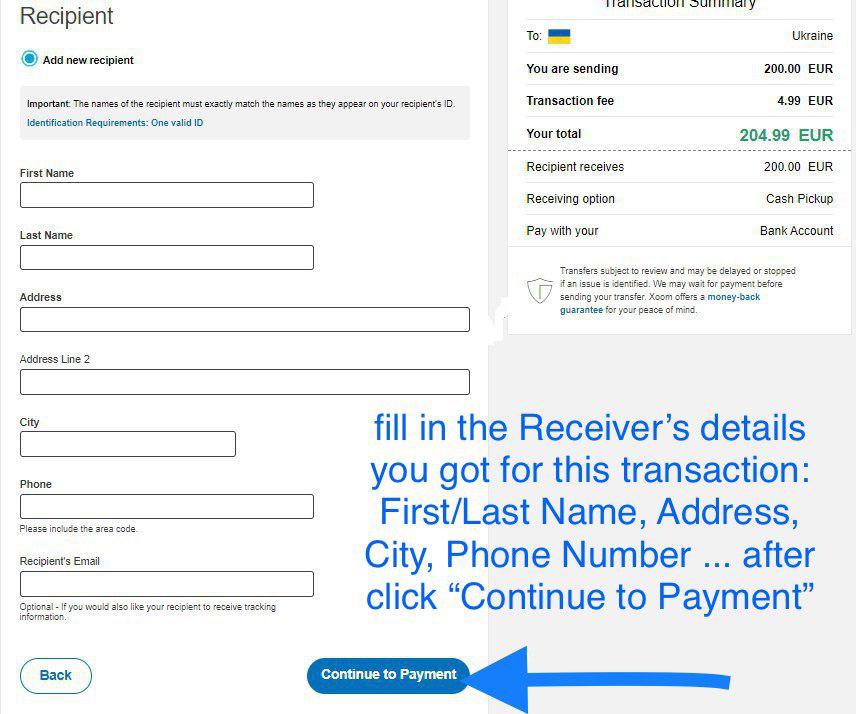 6. Choose the payment method linked to your Paypal account, and click on Continue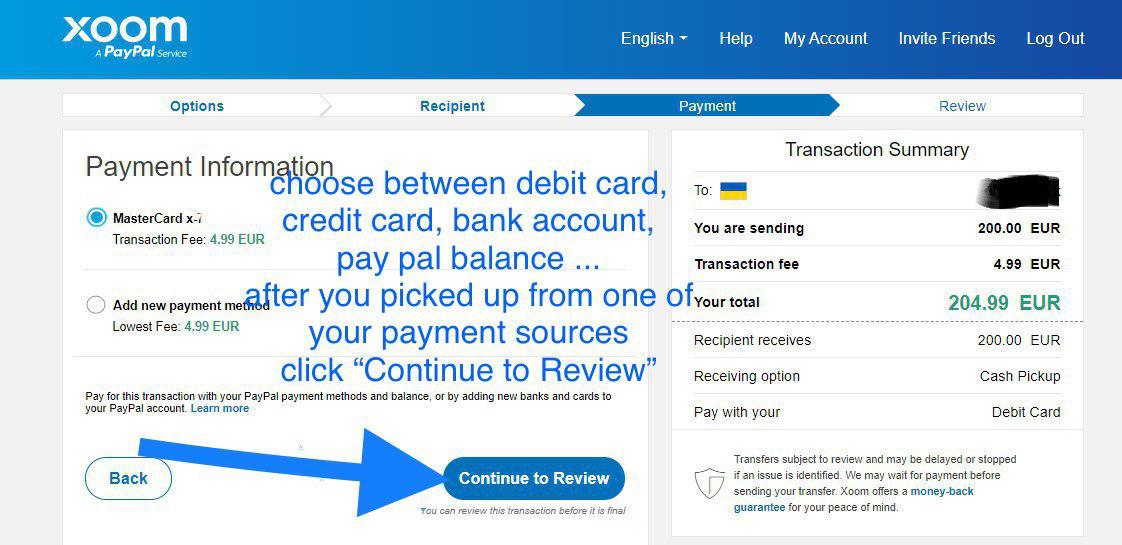 7. Confirm payment for your order: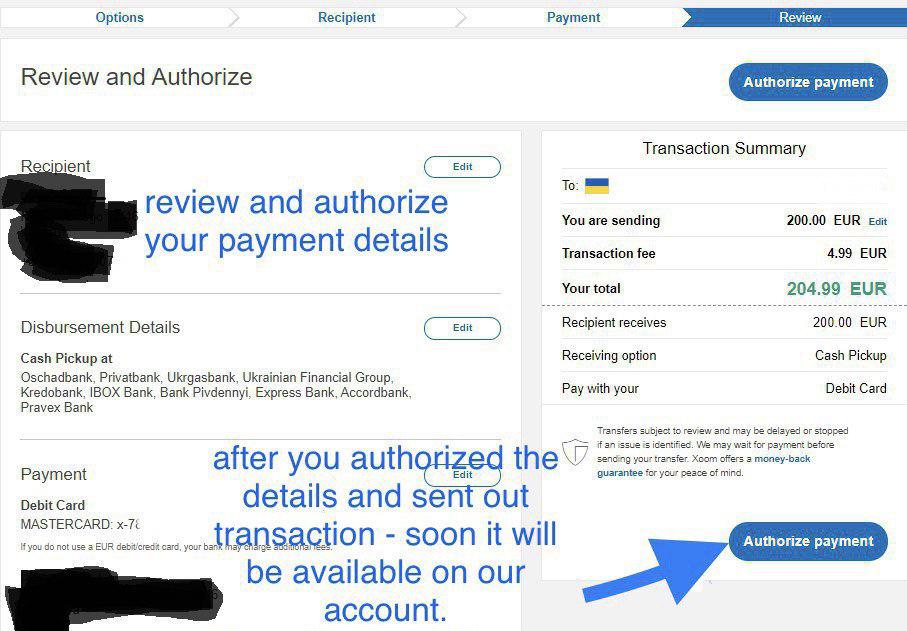 If you want to see a video showing how to pay: https://www.dailymotion.com/video/x2wyzww
8. Once your order has been paid, please send us the confirmation of your payment:
Upon receipt of your payment, we ship your order under 48H
Your tracking number, to track the shipment of your package will be sent to you by email. This number is also available in your client space .
If you have a question, do not hesitate to contact our customer service who will be happy to answer all your questions.