Description
Reviews (0)
Warehouse Shipping 2
Accessories
The combination of Growth Hormone Releasing Peptide (GHRP) with a Growth Hormone Releasing Hormone (GHRH) acts to amplify the GH release with a synergistic effect.
Biosynergy designed Recovery³,which is a Blend de three peptides specifically for cellular regeneration, recovery, well-being and energy. The Blend is mix of the peptide Thymosin Beta 4 (TB500), the peptide MGF and the peptide Ipamorelin in one bottle.
Thymosin Beta 4 (Tß4) is not a growth factor, it is rather Of a major regulatory peptide. Tß4 plays an important role in the protection, regeneration, and remodeling of injured or damaged tissue. The Tß4 gene was also detected as one of the first to intervene after an injury
MGF has the ability to Grow and improve damaged tissue by activating muscle stem cells and developing the regulation in place of protein synthesis. This unique capability can quickly improve recovery and accelerate muscle growth.
Ipamorelin refers to a synthetic peptide which has powerful properties of release of growth hormone. The chain of Ipamorelin is quite short and has only five amino acids. For this reason, it can significantly increase muscle growth and burn fat at the same time.
Recovery³ brings you:



Creates new muscle fibers
Promotes muscle recovery
Increases in endurance and strength
Relaxes muscle spasms
Improves muscle tone
Increase the exchange of substances between cells
Promote tissue repair
Stretches connective tissue
Reduces inflammation of joint tissues
Prevents adhesions training and fibrous bands in the muscles, tendons and ligaments.
Total body fat reduction
Faster recovery between workouts
Better sleep
Improved exercise capacity
Increases the overall level of energy
Top Steroids Online Tips:
To reconstitute the product before injection, you must inject sterilized water or bacteriostatic in the vial, wait a few minutes and inject the reconstituted product subcutaneously with an insulin syringe. - Guide: How to make your injection of HGH, peptide, EPO and HCG a success!
It is recommended to use RECOVERY³ before going to bed or after training.
In case of injury RECOVERY³ can also be used locally subcutaneously near the wound in order to increase the exchange of substance between cells, promote tissue repair and speed up the healing process.
Preparation before injection:
Composition : Box of 10 Bottles of 2.1mg / bottle.
Peptides : Each vial of 2.1mg is composed of 0,75mg / vial of IPAMORELIN THYMOSIN BETA 4 (TB4) + 0,6mg / vial of MGF + 0,75mg / vial
Dilution : 1ml use of bacteriostatic water
Frequency : 1 injection per day (before bedtime or after training)
Cycle time with a box : 1 months
Cycle time recommended : 1 months
Dose vial : 3 x 700 mcg (1 vial for 3 injections)
Dose injection : 700 mcg (250 mcg TB4 + 200 mcg MGF + 250 mcg Ipamorelin)
Dose in your insulin syringe : = 700 to 0.33 mcg mL (33 units on insulin syringe)
Dosage per sporting level:
Le Dosage recommended by the brand is a dosage for the users who have never done cures.

Dosage recommended by the brand = normal dosage (700mcg / day).
Le Initial dosage is an assay for users who have already made cures of steroids, or peptides and or growth hormone.

Double dose = initiated dosing (1.4mg / day).
Le Pro elite dosage is a dosage for competitors and professionals.

Triple dose = pro elite dosage (2.1mg / day).
Tip: divide the injections throughout the day.
Product Performance
Cell regeneration:

Lean mass gain:

Loss of fat / water:

Wellness:

Energy:

Side effects:

Gain Conservation:

Warehouse Shipping 2
---
Delivery with or without insurance:
29 € = $ 33
+ Option 2 "Guarantee" The warranty protects you against breakage, loss or seizure of your package in customs. It represents only 10% of the total of your order.
Delivery delay :
After our confirmation of your payment, the receipt time vary from from 6 to 16 days:
Shipment of the parcel: under 24 hours (except week-end) after validation of your payment.
Transit time: 5 - 15 days.
Sending the tracking code: 2 - 3 days after shipping the package.
---
Available countries:
Shipping all over the world except in Canada, Denmark, Brazil, United Arab Emirates, Saudi Arabia.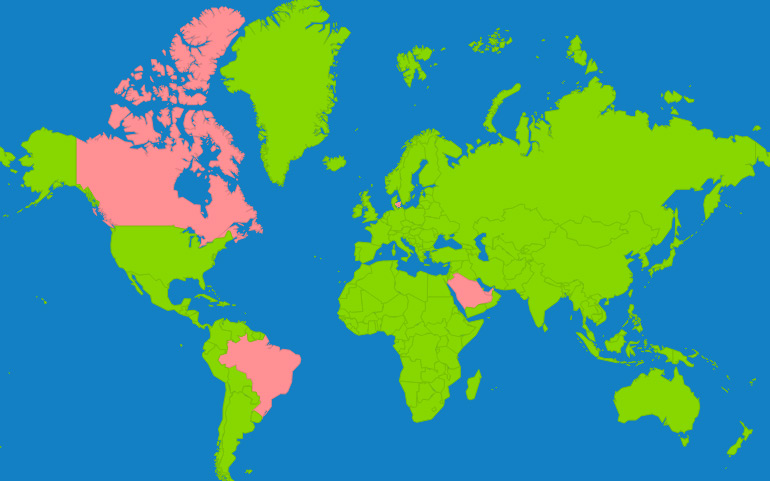 ---
Fast and secure shipping:
We pay particular attention to the packaging and delivery of all your products. Each expedition is treated with the utmost care. All our products are reconditioned under vacuum to ensure protection, sterility and above all unparalleled discretion. We ship the products with their original packaging and instructions.
---
Postal tracking number
(tracking number)

:

We send you your tracking number immediately after sending your package and you can track your package via the carrier's website (we send you all the information by email with your tracking number).
injection accessories HGH and Peptides