Sustanon 250mg - BioTeq Labs
Sustanon 250mg - BioTeq Labs
36€
36€
Sustanon is a trade name for an oil-based injectable blend of four testosterone compounds: 30mg Testosterone Propionate, 60mg Testosterone Phenylpropionate, 60mg Testosterone Isocaproate, 100mg Testosterone Decanoate.
Description
Laboratory
Reviews (1)
Bioteq Stock Shipping (25 € = $ 29)
Description
Sustanon (complex testosterone = Sustanon Blend) is a product for a weight gain and PTO cycle. Box of 1 vial of 10 ml, 250mg / ml.
The effects are felt very quickly with this testosterone blend. With it you will get:
Rapid increase in mass and muscle strength.
An impressive weight gain.
For a cycle of increased mass, this product combines very well with Parabolan, Boldenone, Nandrolone ou Masteron or tablets such as Androlic, Dianabol ou Anabol, . For an increase in strength, this product can also be combined with Anavar.
During a dry weight gain cycle, this product combines well with Winstrol , Primobolan ou Primabolan, Clenbuterolor Cytomel.
This product should be taken for a minimum of 8 weeks and a maximum of 12 weeks.
Each ml of testosterone compound contains:
- Testosterone propionate 30 mg
- Testosterone Phenylpropionate 60 mg
- Testosterone lsocaproate 60 mg
- Testosterone decanoate 100 mg
Dose: 250-1500 mg per week.
Protections against the side effects of Sustanon
For more information on the necessary protection during your treatment, please click on the Protection tab.
Product Performance
Strength:

Weight gain:

Fat/water loss:

Side effects:

Gain Conservation:

Laboratory
BioTeq Labs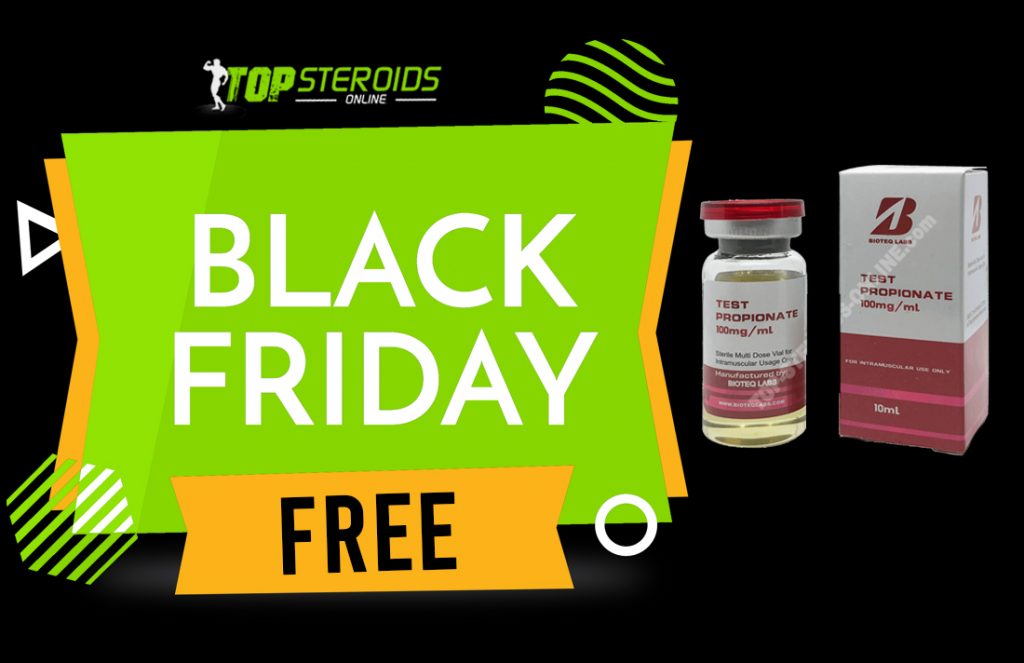 Get 1 Test Propionate 100mg - BioTeq Labs F R E E for each order on Bioteq stock.
Valid until Friday, November 27, 2020.
---
Bioteq Labs follows GMP practices in their pharmaceutical production. All products are tested for assays and bacteria and come with the corresponding lot numbers. We have resellers across the world and right now we are open to more with samples sent:
https://top-steroids-online.com/categorie-produit/stock-bioteq/
All laboratory reports are available here:
http://bioteqlabs.com/lab-reports/
and you can check the authenticity of your products here:
http://bioteqlabs.com/check-your-authenticity-code/

Delivery with or without insurance:
25 € = $ 29
+ Option 2 "Guarantee" The warranty protects you against breakage, loss or seizure of your package in customs. It represents only 10% of the total of your order.
Delivery delay :
Shipment of the parcel: under 48 hours (except week-end) after validation of your payment.
Duration of transit:

Europe:
Germany, Spain, United Kingdom, Italy: 3-5 days
France and other countries in Europe: 10-15 days
United States - Asia - Australia - Canada…: 10-15 days

Shipped from: UK
Sending the tracking code: 2 to 5 days after shipping the package.
---
Available countries:
Shipping worldwide, including Europe (France, Spain, Belgium, Portugal…), United Kingdom, United States, Canada, Australia, Asia, Middle East… but not in Africa.
---
Fast and secure shipping:
We pay particular attention to the packaging and delivery of all your products. Each expedition is treated with the utmost care. All our products are reconditioned under vacuum to ensure protection, sterility and above all unparalleled discretion. We ship the products with their original packaging and instructions.
---
Postal tracking number
(tracking number)

:

We send you your tracking number immediately after sending your package and you can track your package via the carrier's website (we send you all the information by email with your tracking number).