Steroids vs Hormones: What is the Best for Bodybuilders?
We often tend to compare steroids to growth hormone without actually being able to distinguish them and without concretely seeing their respective benefits. You should also know that steroids and growth hormones are completely different. We will analyze the differences between the two.
During childhood, the human being produces the highest quantity of IGH-1 (growth hormones). Over time, usually at the end of puberty, the body produces less and the system produces less and less muscle cells. These genetic cells cannot be renewed, but man can change the size; moreover, it is possible to develop new ones thanks to steroids and growth hormones.
I / ANABOLIC STEROIDS
Steroids, better known under the term of anabolic steroids among athletes, are recognized as factors which can improve physical performance. Steroids enhance endurance and increase physical energy.
Anabolic steroids are classified as natural and synthetic hormones of steroids. These hormones promote growth and cell division through the growth of various types of tissue, including muscles and bones. The most known steroid of natural anabolics is testosterone followed by natural androgens. In medical texts, by their various combinations of androgenic and anabolic properties, steroids appear under the acronym AAS (Anabolic Steroids / Androgens).
Their virtues are numerous; they are much-sought after by amateur athletes for their effective fat burning and rapid action to build strength and muscle mass.
1) Main positive effects produced by steroids
Increase in size and strength of muscles
Faster muscle gain
They increase muscle protein synthesis
Increased appetite
Increased bone marrow and the production of red blood cells
Increase in libido
Reduces body fat percentage
2) Adverse side effects by taking steroids
In men:
Considerable decrease in sperm count (down 90% in the case of an intensive cycle)
Impotence
Infertility
Breast enlargement (gynaecomastia)
Testicular and prostate cancer
In women:
Deepening of the voice
The reduction of breast size
Facial Hair
Cycle disorders
To guard against the harmful side effects, there are a multitude of highly effective anti-estrogens to monitor a steroid treatment in all serenity and without any concern. Among this list of the most recognized anti-estrogens are Proviron, Nolvadex and Clomid.
Buy oral steroids / Buy injectable steroids
II / GROWTH HORMONES
Growth hormone is a natural protein that promotes cell division. It allows control of the release and the levels of other hormones and enzymes present in the blood. With a dual anabolic effect which is an increase of protein synthesis, the hormone will generate an enlargement of muscle cells but goes beyond increasing the number of these muscle cells. The growth hormone is designated by health professionals or under the term Omatotrophine Somatropin. In Anglo-Saxon countries, health professionals use the initials GH (Growth Hormone).
1) Main positive effects of growth hormone taken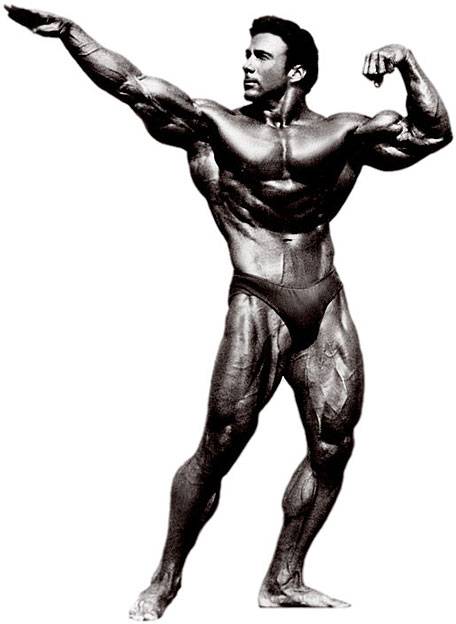 Growth hormone produces a slower muscle gain than steroids but the beneficial effects are numerous. First, it increases stamina, performance and acts on the development of lean muscle mass. The better the setting in hormone intake, the more muscle size will grow steadily. The hormone also acts on the recovery time and discards any state of fatigue or pain.
Positive effects:
Increase in mass and muscle strength
Reduction of fat
Improves the texture and elasticity of the skin
Reduction of wrinkles and restructuring of the facial muscles
Improved hair and nail growth
Increase in libido and sexual satisfaction
Produces a deep and relaxing sleep
Increased energy level and wellbeing
Improvement in the immune system
Increase of bone mass
Protection of tissue and organs against catabolism
The 2 biggest factors promoting the release of growth hormones are exercise and sleep.
It is also noted that the improvement of growth hormone secretion promotes elastin and collagen, two proteins that are the basis of muscle structure. Despite many benefits, it must be remembered that excessive and poorly regulated usage of hormones can cause adverse effects.
2) Adverse side effects by taking growth hormone
The weekly dose to be injected is minimum of 5 IU and up to 16 IU (depending on the level and the current weight of the user)
Taking growth hormones can create harmful side effects when you do not follow the doses:
Acromegaly: excessive growth of the extremities (feet, hands, elbows, jaw)
Growth of the internal organs (liver among other things, belly elongation, even if the bodybuildeur is very slim)
Joint problems
Diabetes mellitus
Cardiovascular disorders and hypertension
Hypoglycemia
Underactivity of the thyroid gland
For the proper functioning of the body and to reduce the harmful effects resulting from taking a large amount of growth hormones, it is critical to adhere to the maximum recommended daily dose. The maximum dose will be beneficial both in terms of your physical performance and its immune effect. Exceeding this dose will likely lead to unwanted side effects and complications.
Conclusion
We hope this short article will help you choose between steroids and growth hormones by having a greater understanding of their effects. We ultimately want you to get the results you expect and desire. Good training to you!
Sportingly.
Team Top Steroids Online.