UFC232 - Jon Jones WIN TKO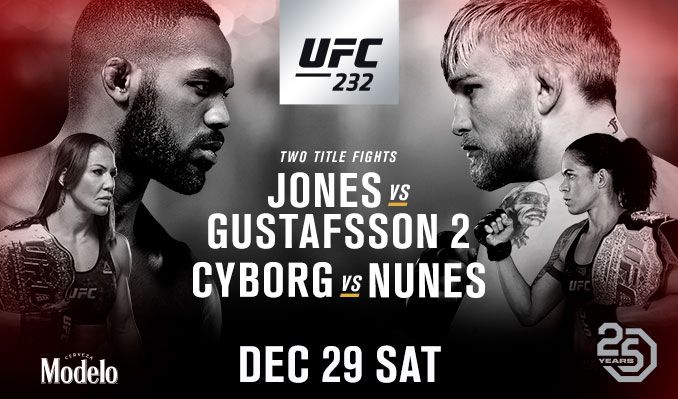 History
Jon Jones that all fighting experts recognize as the best MMA fighter in history is getting ready to make his comeback at the end of this year's 29 December 2018 in Las Vegas for UFC 232.
This event is a rematch after 5 highly-contested rounds against Alexander Gustafsson, who saw Jones' tight victory back in 2013.
Since then, Jon "Bones" Jones has clearly beaten all the names of his Light Heavyweight Division (less than 93 kg): Shogun Rua, Jackson Rampage, Lyoto Machida, Rashad Evans, Vitor Belfort, and the prestigious Daniel Cormier who since became Heavyweight Champion this year 2018.
However, an element has temporarily interrupted his career but also tarnish his "Bad Boy" reputation of the UFC. Following the fight with Daniel Cormier in July 2017, Jon Jones B-Sample gave a positive test result Turinabol . Sentence: 15 months suspension.
*** FIGHT WEEK UPDATE ***
A week before December 29th bout, Jon Jones is once again tested positive for Turinabol.
United States Anti-Doping Agency (USADA) sanctions the fight initially planned in Las Vegas, Nevada but the CSAC (California State Athletic Commission) validate.
UFC 232 moves to Los Angeles, the fight will take place ... FIGHT IS ON !!!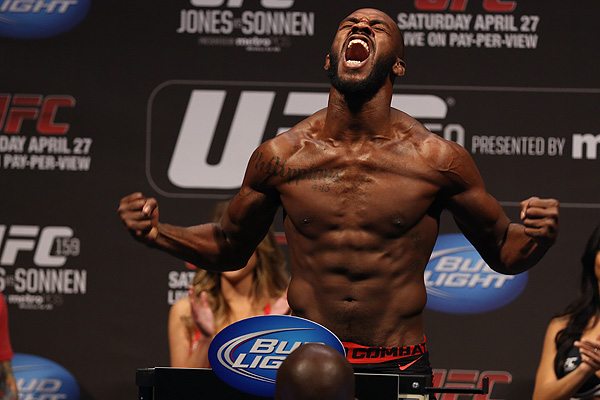 The use of doping products is not new in MMA or other combat sports.
The half-life (8 hours for the Turinabol) Anabolic active ingredient in the system is normally part of the management training, dosing and testing especially for competitive athletes but for this case, the anti-doping commission USADA (United States Anti-Doping Agency) was strict and without appeal.
Curiously, one of the reasons why Georges St-Pierre left the MMA was the use of anabolic steroids and bad tests in the sport.
Turinabol or T-bol is traditionally labeled as a steroid lean mass, due to the hard and dry appearance that it provides, while maintaining the mass builder appearance.
The benefits of Turinabol:
Maintain existing lean tissue levels
Improve drought and muscle visibility
Increase resistance to training
Improve cardio and endurance
Significantly increase anabolism
If you want to have the physique and power of the best MMA fighter:
Top-Steroids-Online has prepared you complete packs (Turinabol + Protection + Restart PCT) for all levels:
---
Can he come back after a long absence of over a year and dominate the world of MMA again?
If like us, the TSO team, you are passionate about fighting sports, go to UFC 232, this 29 December 2018!
IT'S TIIIIIIIIIME !!!
TSO Editorial Team