Blog Post

Top 10 Protein Foods
Proteins are macromolecules composed of twenty amino acids essential for the proper functioning of our body. Nine of these amino acids are essential because they can not be synthesized by the body. These amino acids must be found outside--that is to say, in our diet. The proteins may therefore be created by the successive incorporation of amino acids.
LThe proteins are encoded by genes synthesized by the ribosome (system allowing the translation of protein molecules). They are located in the cells and in the body. Proteins have many roles. They can be used in a structural manner allowing the cell to maintain its organization in space. They serve a motor function by transferring different molecules in and out of the cell. They behave in a regulatory way by modulating the activity of other proteins. They also capture external signals and ensure their transmission. And finally, they operate in a driving manner by allowing cells and organisms to move.
More concretely, proteins are necessary for growth and cell renewal, as well as for the tissues of our body and reproduction. They are also very important during fetal development.
Proteins are of two origins, animal and vegetable. Animal protein comes from meat, poultry, eggs, fish, shellfish, and dairy products. Plant protein comes from vegetables (lentil, bean, soy...) from nuts (walnuts, almonds, pistachios ...) and from cereals (wheat, corn, barley, rice ...). Being essential for the proper functioning of the body, they must be absorbed daily. On average, a woman will need 46 grams a day and a man will need 56 grams. Insufficient protein intake may result in muscle atrophy.
Many foods contain protein, but their percentage diverges. Indeed, animal foods are high in protein while vegetables and cereals have less. For animal protein, their nutritional qualities are excellent because they usually contain all the essential amino acids. But they contain a lot of lipids (hidden fat), cholesterol, and are rich in waste (uric acid, urea). Vegetable proteins are a great source of energy (carbohydrate) and facilitates intestinal transit (fiber). But these proteins are not complete for our diet because they lack the essential amino acids that our body cannot synthesize.
BEEF.
Protein levels: 26 / 30 gr for 100gr.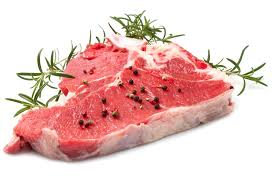 Animal proteins of beef are of high quality because they contain all essential amino acids. Balanced proportion of its proteins are well assimilated by the body. The red meat is part of the banvins family. It is rich in vitamins and minerals such as zinc, iron, selenium and copper. It is food suitable for preparing for consumption as a steak, stew or others. Its high content of iron is recommended during menstruation for a large supply of energy.
TUNA.
Protein levels: 29 gr for 100 gr.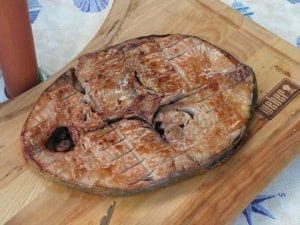 Animal proteins specifically in tuna bluefin give it undeniable health benefits. Containing all the essential amino acids, oily fish is rich in omega3 fatty acid, phosphorus and vitamin D. Belonging to the family Scombridae, it is an excellent source for the immune system, circulatory and hormonal. It is also essential for heart health, preserving the heart and preventing anemia.
EMMENTAL (GRUYERE).
Protein levels: 27 gr for 100 gr.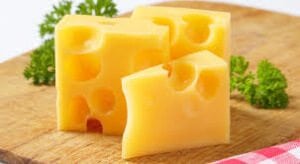 Animal proteins of emmental have input quality because their biological value is comparable to that of meat. This cheese is rich in calcium and a source of vitamin D. It is part of the dairy family and this cheese is a pressed paste product cooked from cow milk. It is essential for bone health as well as to the regeneration of tissues through its phosphorus.
CHICKEN BREAST.
Protein levels: 26 gr for 100 gr.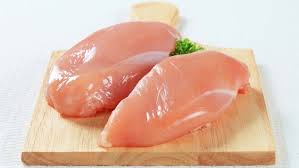 Animal proteins of chicken breast have 100% quality because their amino acids are essential to our body. It contains a large amount of vitamins and minerals with a high concentration of sodium and phosphorus. It is part of the poultry family. Chicken breast is essential for the oxygenation, immune and nervous systems.
EGG.
Protein levels: 14 gr for 100gr (2 eggs).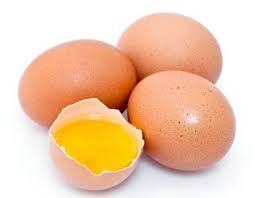 Egg's Animal proteins are of high biological value because they contain essential amino acids. Indeed its proteins help to form, maintain and repair body tissues (skin, muscle and bone). They are also necessary for the formation of digestive enzymes and hormones. These are complete proteins because they hold the nine essential amino acids to the body. The egg is part of the dairy family. It is rich in vitamin A and prevents many diseases related to aging.
SOYBEANS.
Protein levels: 38 gr for 100 gr.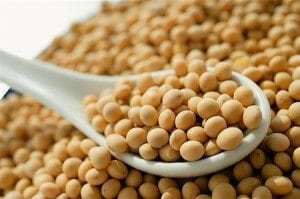 Soybean plant proteins contain all the essential amino acids and are of excellent digestibility. The small seeds of soy are consumed as milk, sauce, bean or seed. It holds many minerals, vitamins and fiber. Soy is part of the family of legumes. This product is known to reduce cholesterol through its unsaturated fats also enhancing nerve cells. Soybeans have hormonal activity by decreasing bone demineralization during menopause.
LENTILS.
Protein levels: 25 100 for gr gr. (9 cuitent gr)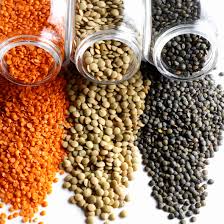 Lentils' plant proteins called lectines are of good quality since they contain almost all the essential amino acids. The lentils are part of the legume family known by their colors green, brown or coral. It is an easily digestible, low-fat food. It requires a very short cooking which favors nutrient inputs. They are rich in vitamins and minerals especially (sports, copper, iron, zinc, potassium ...). The lentils contain dietary fiber that gives a feeling of fullness and prevents constipation, their antioxidant prevents several types of cancer, diabetes and cardiovascular diseases.
ALMOND.
Protein levels: 21 gr for 100 gr.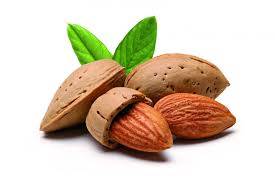 Almond vegetable proteins are of fairly good quality, because it lacks only two essential amino acids. This seed of pale flesh, crisp, sweet or bitter is part of the family of nuts. This is an excellent source of vitamin E and minerals such as calcium, iron, copper, manganese and phosphorus. Its fibers are good for intestinal transit and gives a feeling of satiety. The kernel is invigorating, lower cholesterol and prevents diabetes and cardiovascular diseases. It is a good antioxidant food for the heart and bones.
OATS.
Protein levels: 17 gr for 100 gr.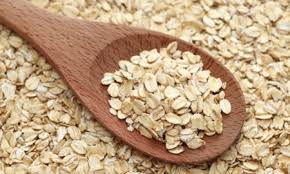 Oats plant proteins have the best profile of essential amino acids helping the proper functioning of the body. Appreciated as a good breakfast (muesli) oatmeal is low in saturated fat. It is an excellent source of vitamins and minerals among other magnesium, zinc and iron. Rich in fiber it gives the feeling of satiety. Oats is part of the family of whole grain cereals conducive to longevity. This food prevents many cancers and coronary heart disease.
WHOLE GRAIN BREAD.
Protein levels: 10 gr for 100 gr.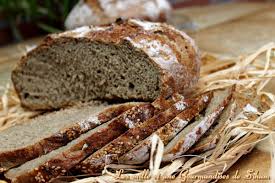 Plant proteins of wholemeal bread are of good nutritional quality. It is a rich vitamin and mineral food. It is part of the family of cereals, manufactured from whole wheat flour. Wholemeal bread is fuel for the body and brain. The energy that is provides through its regular carbohydrates. Its dietary fiber facilitates intestinal transit rate and gives a feeling of satiety. Its carbohydrate rate more particularly starch it contains after digestion into glucose giving energy to the body. It is also rich in vitamin B is good for cell function and nervous system. Among other vitamins E have antioxidant properties. Anyway it contains minerals such as potassium, magnesium, calcium, phosphorus and iron.
Conclusion.
The foods listed are only a small percentage of the variety of protein nutrition. Indeed many dairy products, meat, fish, vegetables, cereals and dried fruit have more or less high protein levels. The protein foods are low in calories, they contain four calories per gram. In addition these foods inhibit appetite. In effect they allow a slow digestion and thus gives a quicker feeling of satiation. Finally the body can not store protein, so they are systematically evacuate or turn into energy.
However this is not an exclusive power, all metabolic needs of nutritional balance. A hyper-protein diet can cause kidney problems, fatigue and irritability. Indeed certain vitamins and minerals are missing protein foods and can be the cause of deficiency.
In any case the protein foods are essential to our body and perfectly adaptable to lose weight, build muscle or just keep fit.